and surrounding areas
a series of photographs by Lee van Laer
Located in Siem Reap, Cambodia, Angkor Wat is one of the world's largest temple complexes. The surrounding area has many thousands of related structures, representing one of the most densely populated lost civilizations in the world. Having left few written records, and few reports from outside societies about their activities or culture, it has been left to later civilizations to interpret what they can from the ruins.
The intention of this web site is to introduce readers to a visual impression of the area. Links are provided for those who want to read about it in more detail.
The river of "a thousand lingas."
This tributary of the Siem Reap river flows out of the mountains north of Banteay Srei. A walk of about a mile through dense forest brings one to an ancient holy area, with carvings in the riverbed dating from the 11th or 12th century.
This exceptional site is a must- see for any visitor to the Angkor Wat area.
Water buffalo keep pace on the ride towards the river.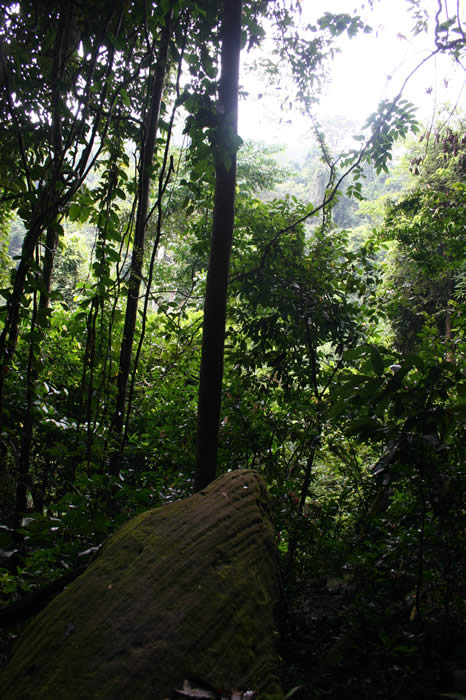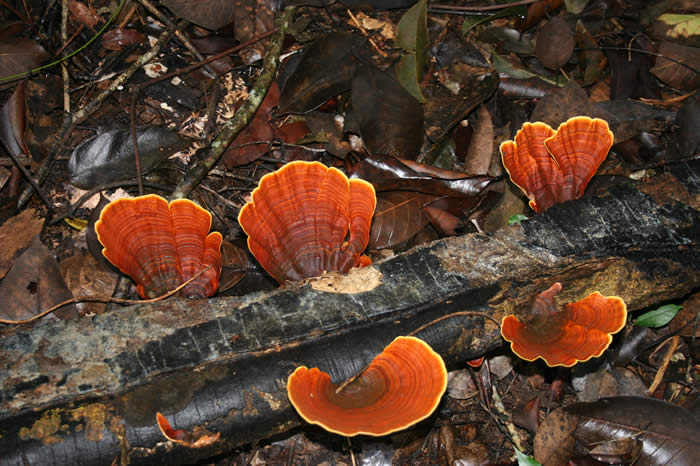 Colorful shelf mushrooms in the woods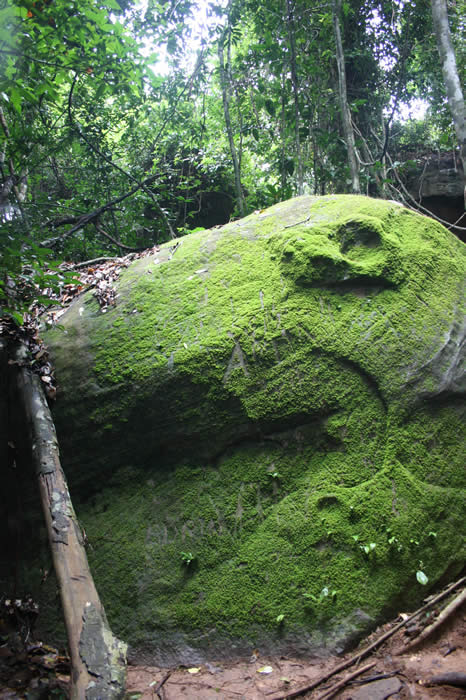 The trail winds through huge rounded boulders.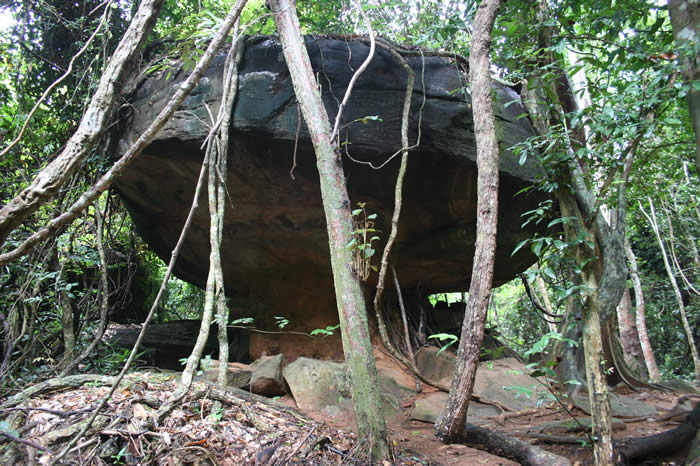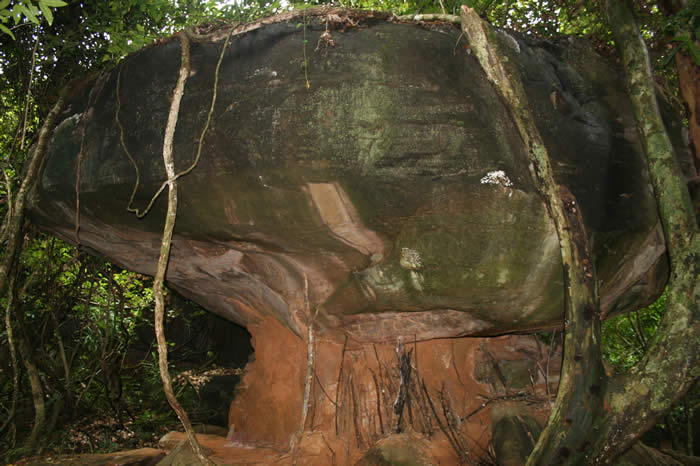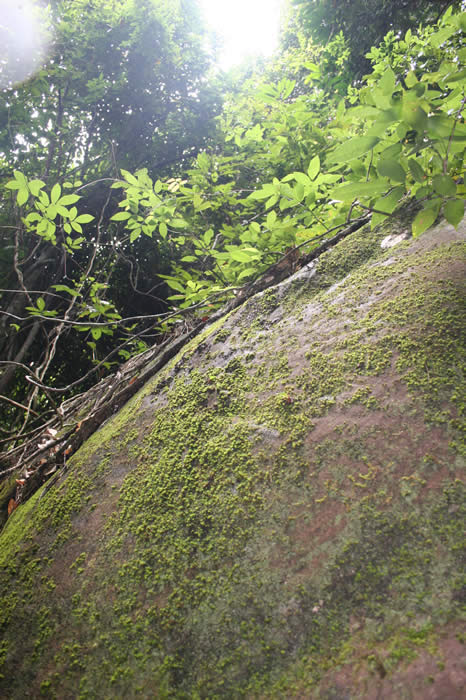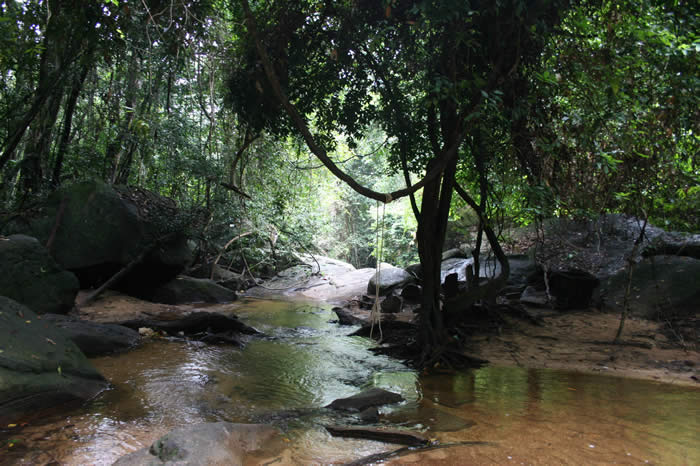 ...and then, the river...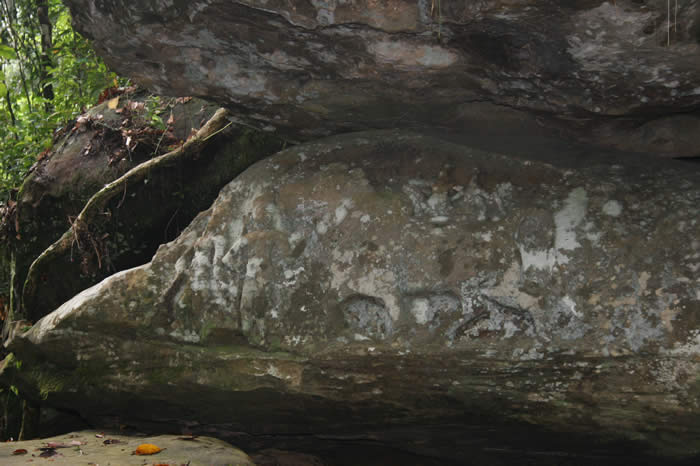 The first cryptic, eroded figures appear on stones
and lingas peer up from dry riverbed...
soon enough, they are down in the deepest parts of the bed, underwater.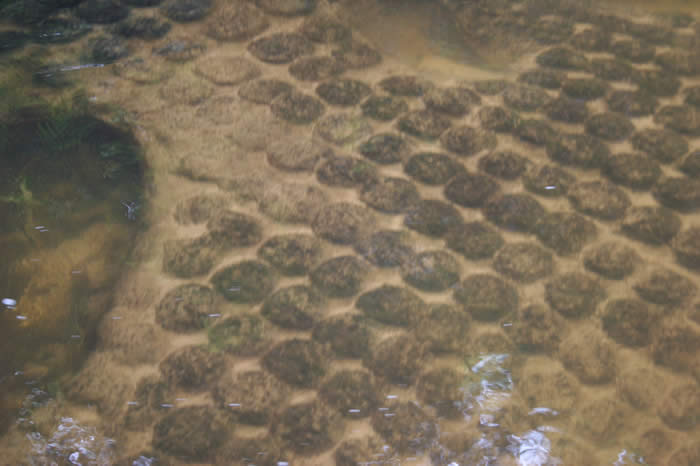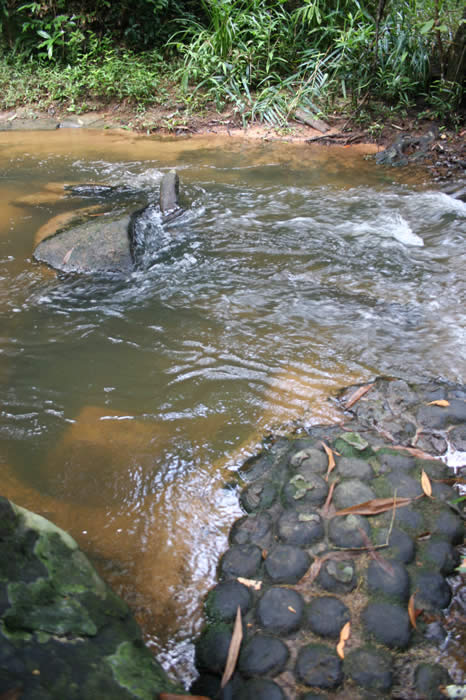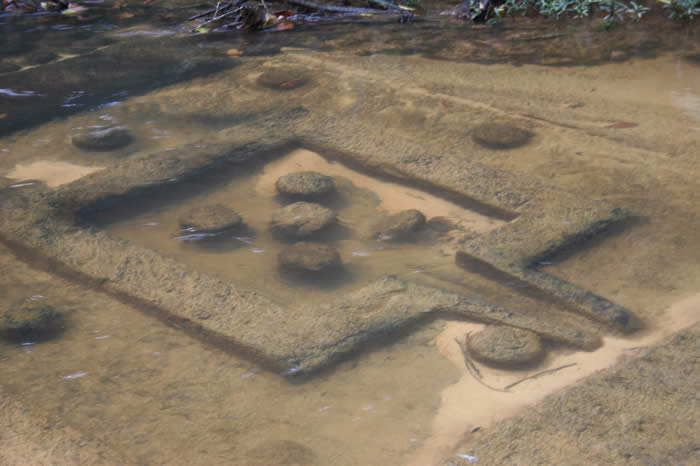 And a
Yoni,
an image of the womb, appears. Note the vaginal entrance, and the five linga inside the womb, probably a propitiation to bestow many male children.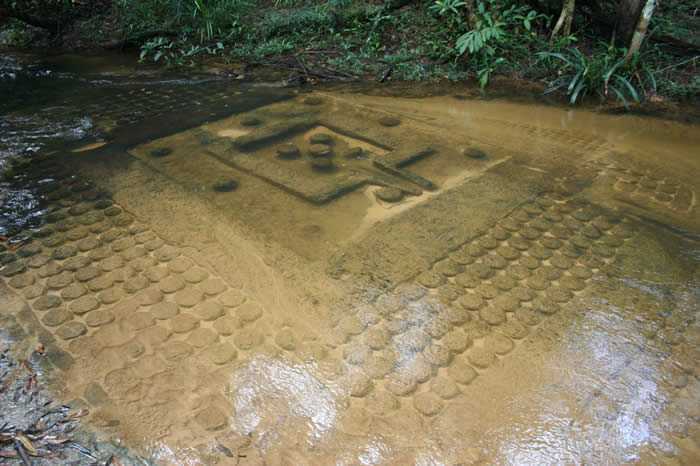 More and more images emerge from the stone
some of them mysterious...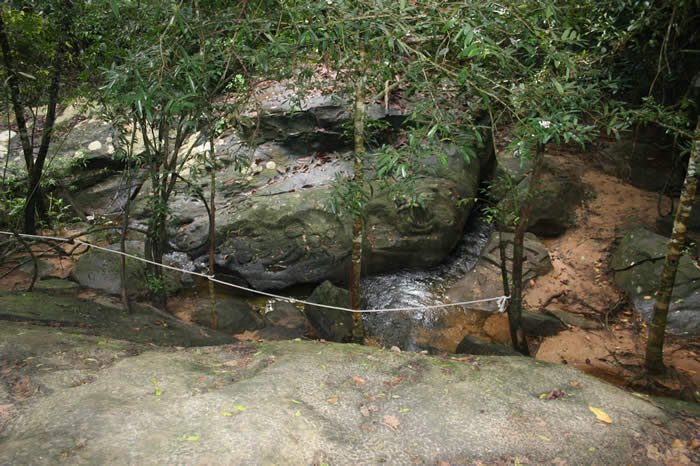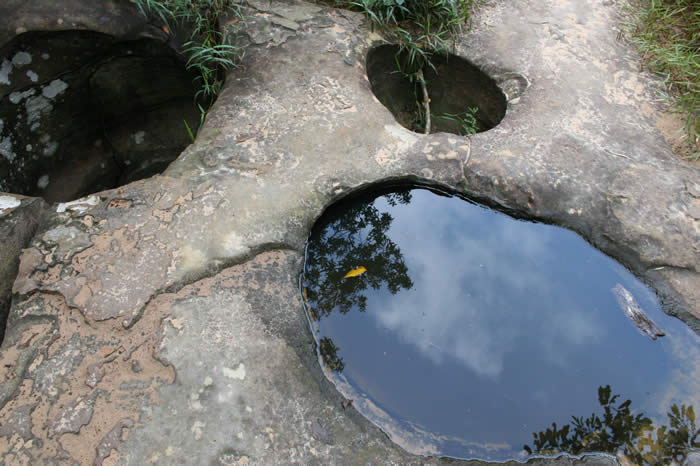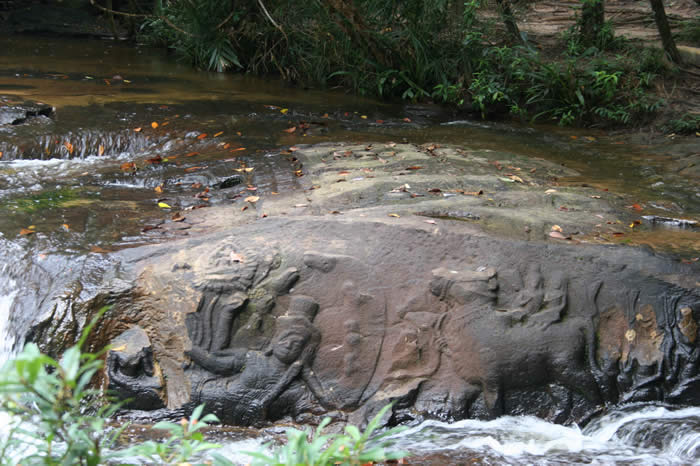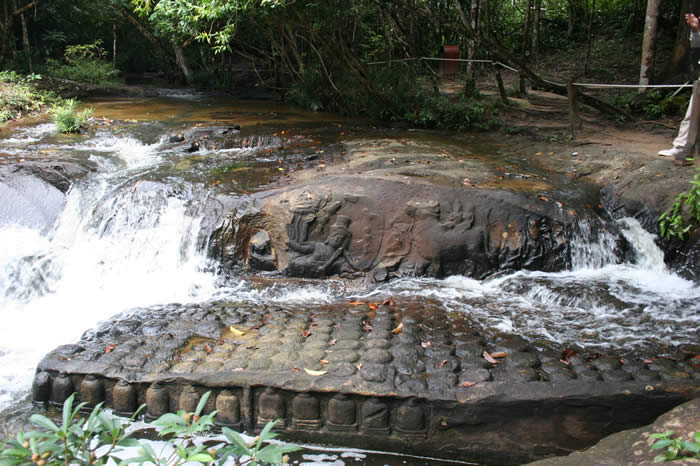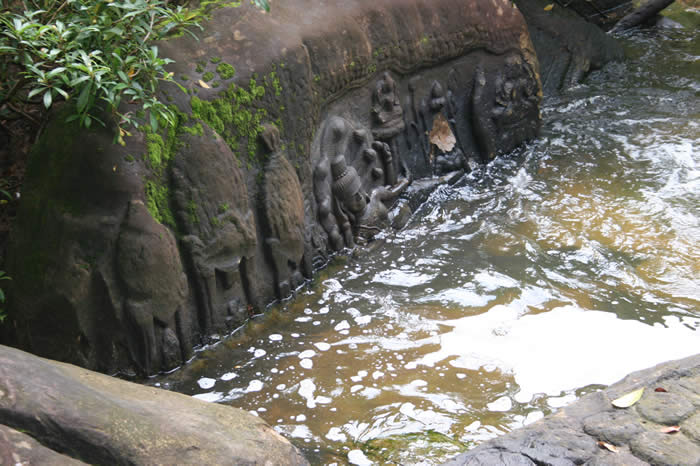 This exceptional image of Vishnu is submerged in water at the peak of the rainy season.
Vishnu reclining on the serpent God Ananta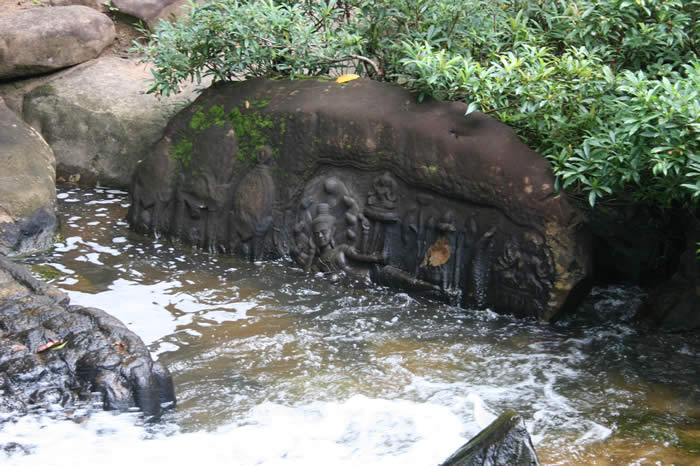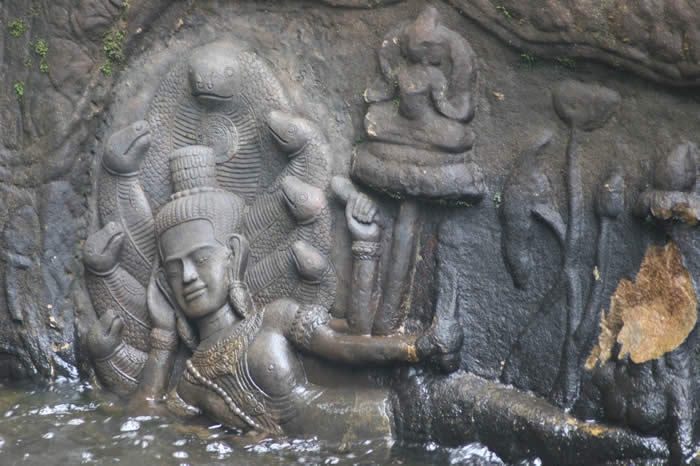 Vishnu from another angle...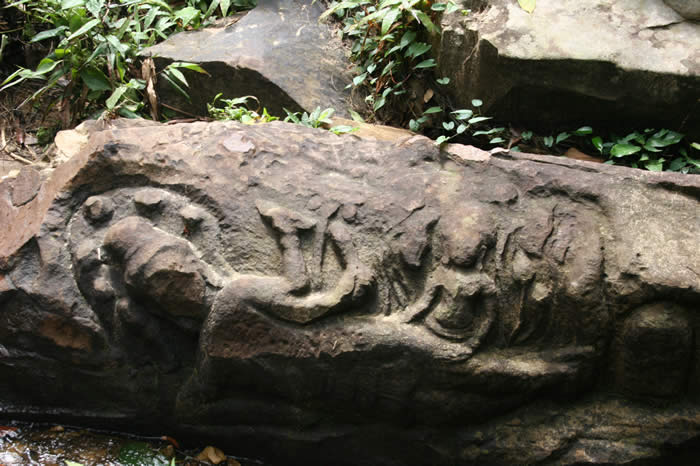 Another, probably older, image of Viushnu.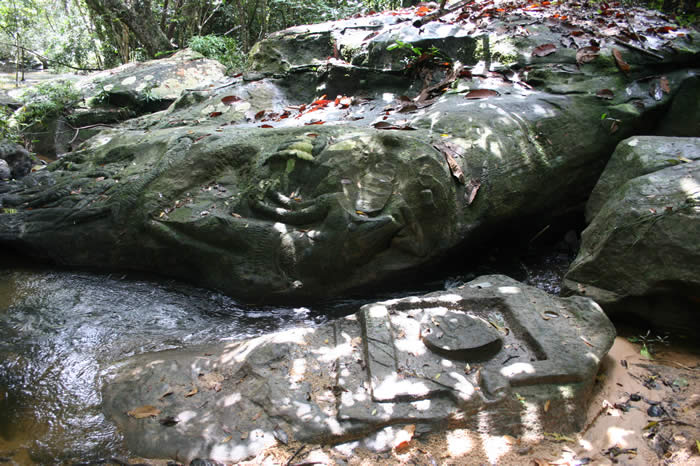 Vishnu and Yoni iamges appear over and over again in the bedrock; many are so old that only faint traces remain, indicating that the location was a sacred site for untold centuries.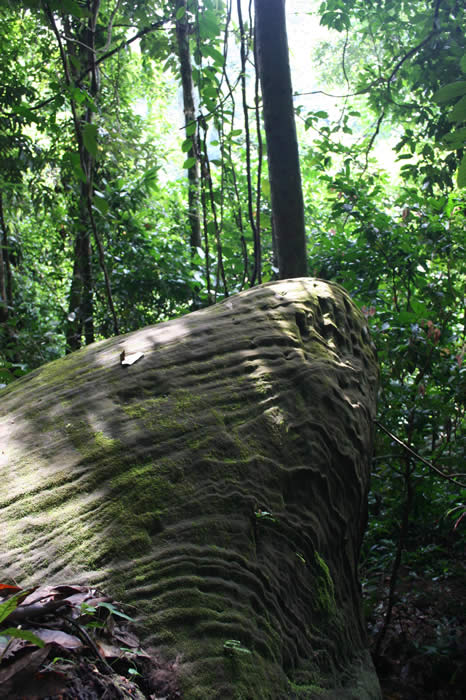 Leaving the area, huge eroded boulders in the jungle continue to make a deep impression on the visitor.